Signaling Simulation and Analysis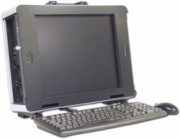 The T1/E1 Analyzer is a PC based multifunctional test equipment for T1/E1 links transmitting voice, fax and data with different signalling protocols. The test equipment offers simulation, analysis, testing and monitoring of T1/E1 signals and protocols transmitted over T1/E1 links.
Protocol analysis: ISDN PRA, V5.2, SS7, HDLC, SA HDLC, PPP, FR, DCME, FDL, GR-303, ATM, GSM, GPRS, UMTS, CDMA 2000, TRAU
Protocol simulation: ISDN, HDLC
Test functions: BERT, play/record of voice/DTMF/noise, call capture and analysis, echo simulation and testing, G.168 echo conformance testing.
» more information: www.gl.com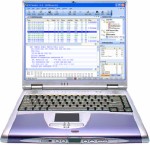 STINGA is a notebook or PC based test instrument for protocol simulation and analysis available with PCMCIA or PCI interface cards.
Protocol simulation: SS7, ISDN PRI
Protocol analysis: SS7, ISDN PRI, V5.x, ISDN BRI, BICC, SIP, SIP-T, Megaco/H.248 SIGTRAN, SCTP