Load and Performance Testing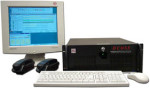 The Digital Central Office Switch Simulator (DCOSS) is a load and performance tester simulating end user traffic. The system can be used for the performance and QoS testing of media gateways, switches, PBX solutions and any other telecommunication systems and networks.
DCOSS generates bulk calls with voice, data, fax or modem traffic using POTS, digital BRI and T1/E1 interfaces. DCOSS supports POTS, ISDN BRI/PRI, SS7, CAS, MFC-R2 and SS5 protocols and is scalable for bulk traffic generation. One DCOSS chassis can support up to 16 T1/E1 interfaces. Up to 10 chassis (160 x T1/E1 ports) can be controlled locally or remotely from a graphical user interface.
» more information: www.gl.com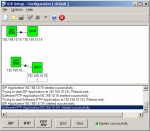 Der PacketGen™ is a VoIP bulk call generator with scalable distributed architecture for stress testing and precise performance analysis of the VoIP network equipment and SIP based services. The SIP and RTP software cores can be modularly stacked in one or many PCs to create a scalable high capacity test system.
PacketGen™ offers manual and bulk call capabilities with full SIP functionality, including Call Forwarding, Call Hold, Call Transfer, etc. The PacketGen™ provides detailed statistics for each user agent as well as for the entire system. All event and statistic screens are presented in a similar, very easy to read manner, which can be exported and saved for record or review at a later time.